RFP Blueprint / Case Management Buyer's Guide
So you're looking for a new case management software system to help your agency but don't know where to start?

Maybe you have an RFP you're writing or just searching for new software and can use some help with identifying what really needs to go into a good, solid solution?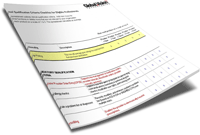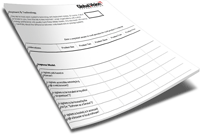 7 Key Evaluation and Rating Tools for Comparing Options, Systems and Pricing
7 tools you can use to help make a better buying decision. 7 tools already configured, layed out and ready to use.
Summary
Functionality
Criteria
Usability
Deployment
Support
Pricing
Could you use checklists, a criteria matrix, software comparison and rating sheets? Download the electronic case management buyers-guide and toolkit today!