Mental Health Case Management Software
Proven, Reliable and Affordable Software to Help Manage Information and Workflow
How Does the Software Help Clinicians? The FAMCare mental health software tools help you manage and track a comprehensive list of data points that are critical to your overall outcomes plan:
DSM 5 and ICD-10 Ready Therapy Notes
Intake, program/services, case notes, treatment plans, health assessments, ongoing reviews
Upload unlimited client files and documents
Robust, dynamic calendar and scheduling of appointments
Build custom forms and templates (with Pathways)
Rapid treatment plan creation – ability to continue long-term goals and note progress with one click
HIPAA compliant technology
Track participation and attendance in group sessions
Clinicians directly enter psychiatric evaluations and progress notes in real time
Administer diagnostic instruments within FAMCare, track long-term progress
Invoicing, Billing/Cost Tracking and electronic claims processing
Medicaid/Medicare billing/837 billing
Track Drug & Alcohol screenings
Order follow-up ADAD (Drug and Alcohol Dependence) Assessments
Enter AXIS Diagnostic Evaluations
Track medical status and change over time for each client
Enter and track prescriptions and refills – control access to these records based on security level
Easy Caseload/Dashboard

Executive Dashboard

Configurable caseload menu

Supervisor views in a click

Appointments, reminders and alerts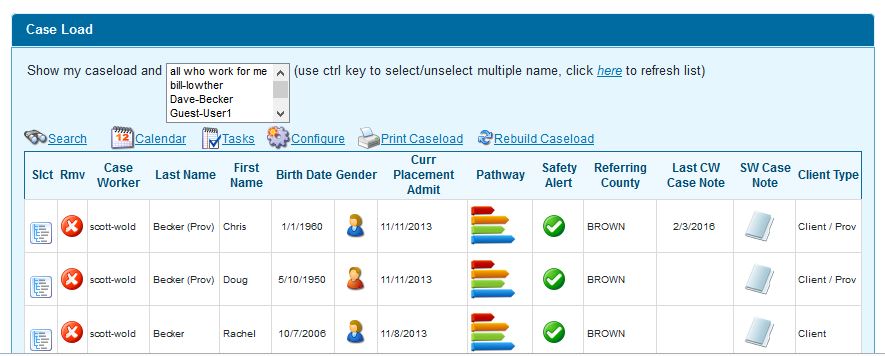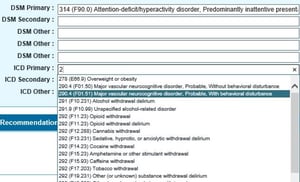 Track clinical information DSM 5 and ICD 10!
Create individual and group notes

Therapy notes templates for initial assessments, progress notes, treatment plans and discharge

Easily search and select DSM codes (IV and V)

Approve and co-sign notes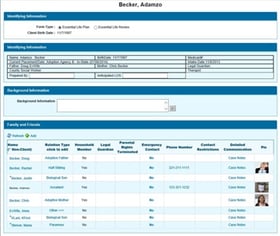 Track case management information!
Intake/referral management

Case notes and progress notes

Treatment plan / goal setting

Program and services management

Health assessments and ongoing reviews
---